Remember when I said that I would post a picture when the edging was sewn onto the blue jeans? Well, here ya go: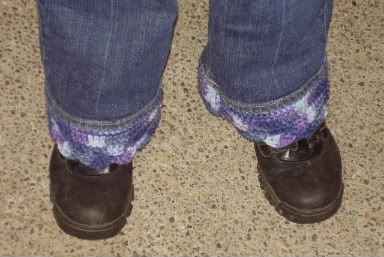 This is me, wearing the jeans. Sweet!
When I wore them, I got several compliments - "boy, I wish I could crochet!" and " Did you do that yourself?! Cool!" among others.
I want to give a shout-out to my awesome friend Bert, who sewed on the edging for me:
I couldn't have done it without you! Thanks!